THE STRESS-FREE EDGE.
The goal at Mango is to keep our trading as simple & stress-free as possible. Over trading can lead to painful losses. But at the same time we don't want to miss out on big opportunities.

How often have we felt frustrated because we entered a trend later than we should have?
How often have we missed out on a trend entirely?
And finally, how often have we reached "analysis paralysis" because of conflicting signals?
The Mango Dynamic solves all of these problems by providing an easy-to-read indicator that will ensure that you do not miss out on massive wins. Moreover, it also ensure you trading the optimal trading
The Mango Dynamic - The Edge

The Mango Dynamic Indicator helps traders spot:
Dynamic support & resistance trend lines
Dynamic trend direction highlight on all timeframes
Laser precision entries and exits
This allows for the trader to stay with the trend while still remaining relatively "tight" against price. Hence, trades can be exited earlier, and entered earlier than other trend tools.

How to Read the Mango Dynamic


The Mango Dynamic Trend Indicator has the following options:


Show Trend Edge: This will color code the Trend Support/Resistance line to indicate the direction of the current trend identified by the indicator. These are the default color codes:
Green:
Bullish
Purple:

Consolidation/Neutral
Red:
Bearish

(You can change the color codes as needed, of course)

Show Buy/Sell Opportunity: The Mango Trend Indicator also displays an optional dotted indication that can be used as entries and exits in direction of the trend. This can be used more as a guide if necessary. The default color is light blue.
Trade Set Ups on the Mango Dynamic
Bullish Setup: The optimal bullish setup is to have the trade opportunity indicator to be ABOVE the Green trend indicator.
Example of a bullish trade setup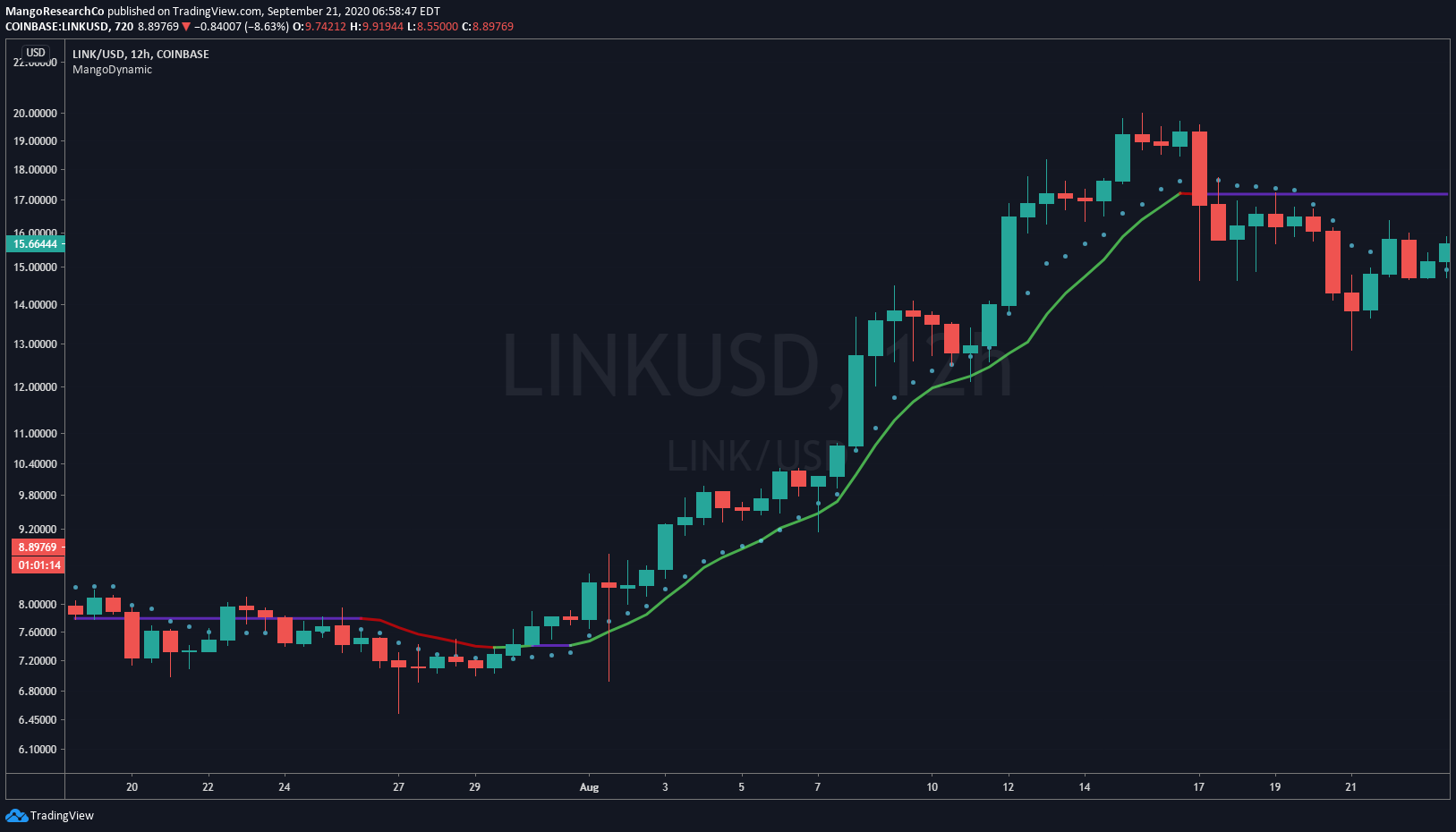 Bearish Setup: The optimal bearish setup is to have the trade opportunity indicator to be BELOW the Red trend indicator.
Example of a bearish trade setup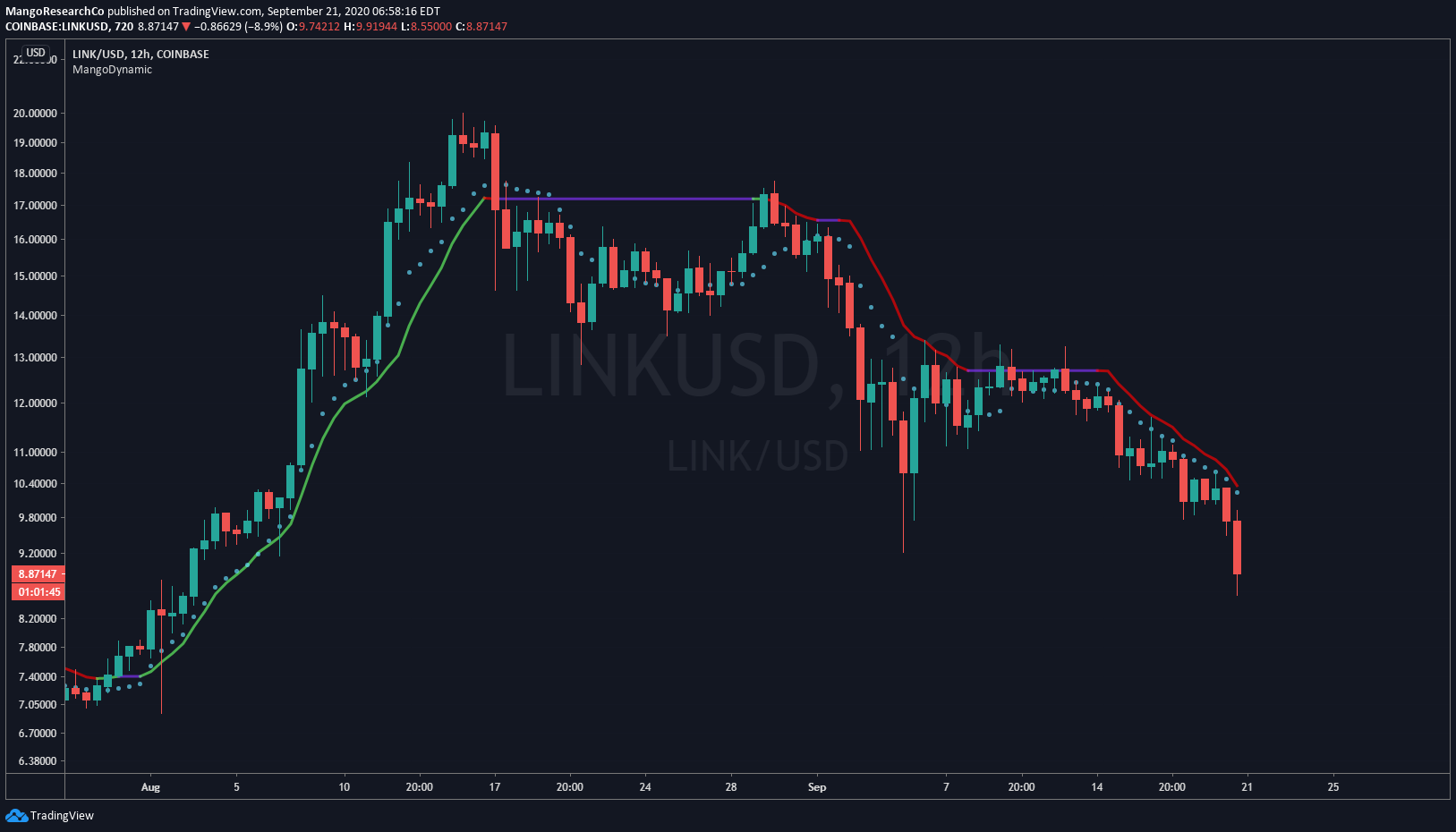 Neutral/Consolidation: After a bullish or bearish trend , price may go into consolidation and will be indicator by a PURPLE trend indicator.
Example of a consolidation before downtrend continuation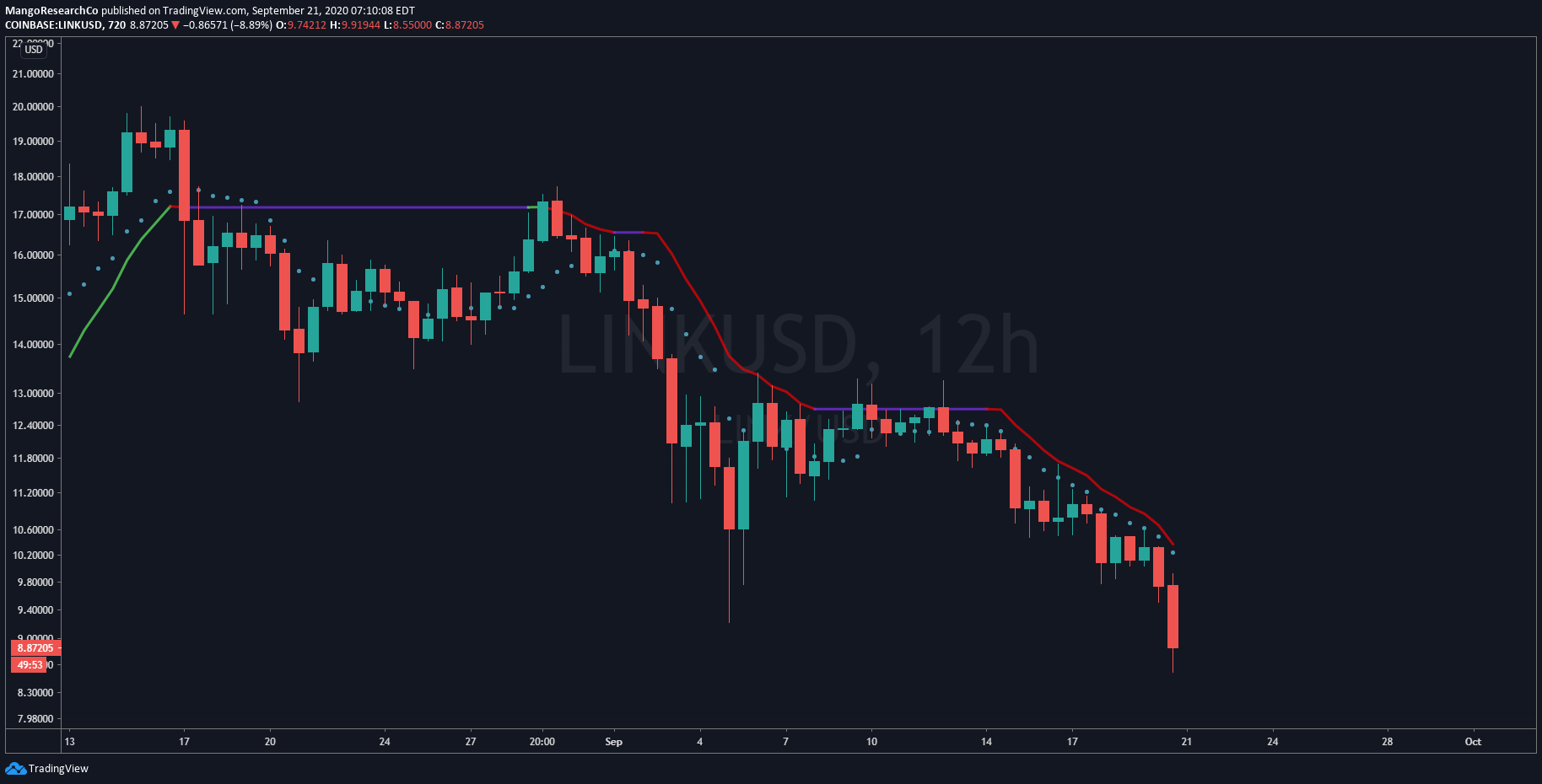 Your Instructor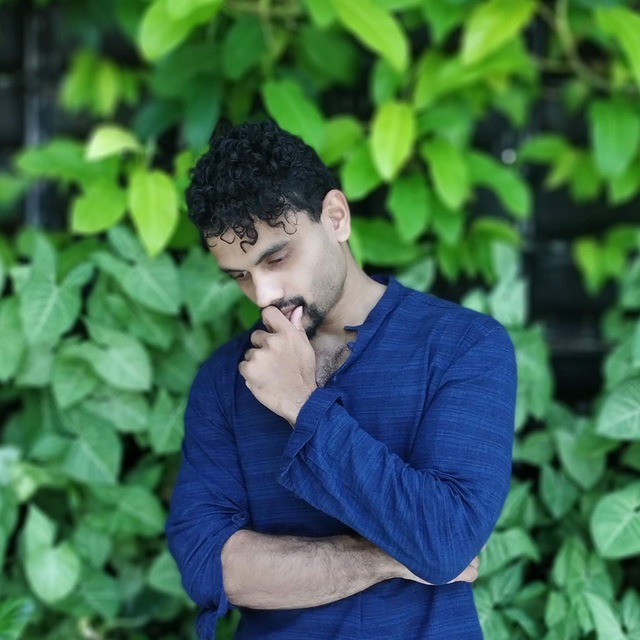 Shawn has a voracious hunger for financial markets, monetary history and technical analysis. This hunger combined with his strong fundamental backbone gives him a unique and powerful edge on the markets. Shawn is an autodidact and has always loved to teach.

Market Analyst & Fundamental Researcher
PhD Candidate (Blockchain Tech)
MSc in Computer Science (Ontology Engineering)
Former Product Manager, Software Developer