Consistent Profits
The Mango Seed Program is designed to turn you from a "Regular Joe" into a consistently profitable trader.
I've traversed the pains and trials of this journey. I'm putting this program together to ensure that you avoid the unnecessary tears, losses and frustration.
You often hear people say "there's nothing better than learning from your mistakes". Well, there's not entirely true. There's one better: "there's nothing better than learning from other people's mistakes". This course is designed with that in mind. You will learn from all of my experiences as well as the experiences I've gathered from other professional traders
But I want to be clear on this: Yes, you will save time, tears and money - but there will be no short cuts other than that. This will be an intense course with a lot of content. You will learn to trade like a professional does. You will learn to conquer the strategies of leverage trading, instead of letting it conquer you. We are going to take this one step at a time.
So if you are ready to invest in yourself, I invite you to join us in the Mango Seed Program.
Your Instructor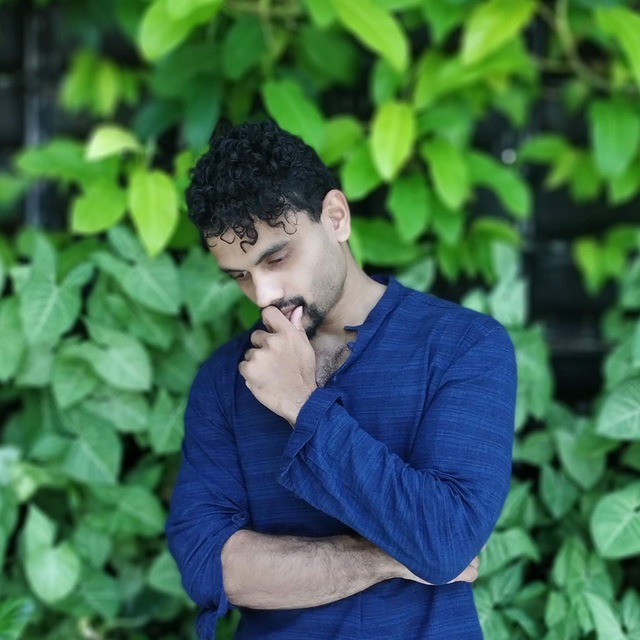 Shawn has a voracious hunger for financial markets, monetary history and technical analysis. This hunger combined with his strong fundamental backbone gives him a unique and powerful edge on the markets. Shawn is an autodidact and has always loved to teach.

Market Analyst & Fundamental Researcher
PhD Candidate (Blockchain Tech)
MSc in Computer Science (Ontology Engineering)
Former Product Manager, Software Developer

My Journey
"Why risk everything you worked so hard for?", they asked
That "big" six-figure-job seemed so perfect on paper. Yes, I had the fancy car. Yes, I had the fancy condo. What I didn't seem to have anymore though...was my freedom. Was the money worth it if I couldn't spend time with my beautiful fiance'? Was it worth if I had only 3 weeks of vacation time to visit my single-mom across the world?? So I gave it all up. And went in search for a profession where I could have both - my freedom AND the money. It wasn't long before I realized that the markets were the answer.
I applied my decade worth of technical and research experience to study everything there was to know about financial markets and monetary history. I hunted down and interviewed the best traders I could find. What was the most efficient way to make money? What was the best way to keep it? I found answers. I practiced. I won. I lost. I won more. I lost more. I won. I kept. There was sweat, there were tears. But the journey was worth it. Money AND Freedom.
I'm here now to guide you to that same freedom . A journey away from the monotony and insecurity that your disgruntled neighbor has to endure every single day. A journey where you can spend the time (and money) on your loved ones and on the things you love doing.
"Your greatness is limited only by the investments you make in yourself"
- Grant Cordone
If you don't invest in yourself, you will never be successful as a trader. It's as simple as that. Humans tend to take for granted that which comes easy. Everyone wants financial freedom and luxury. But are they ready to invest in themselves first? It won't matter how good this course content is if you're not ready to invest in yourself.

Course Curriculum
Module 1 - Welcome to Mango Seed
Available in days
days after you enroll
Module 3 - Thinking Like A Trader
Available in days
days after you enroll
What Students Are Saying...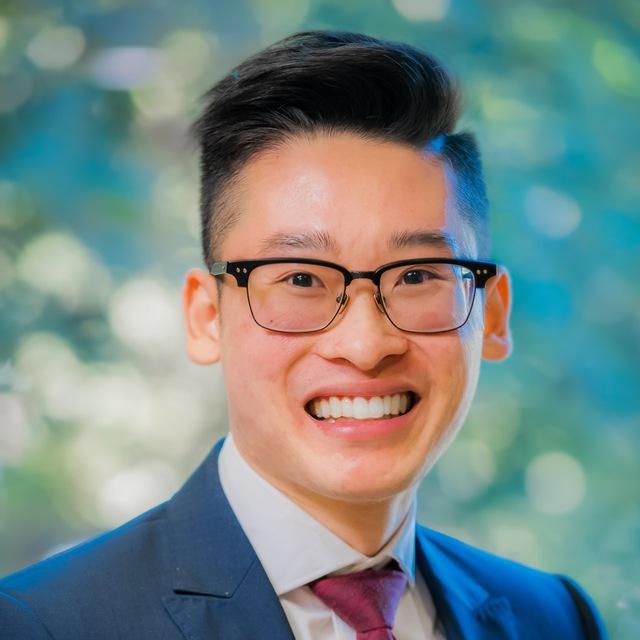 "The Mango Seed Program has been a brilliant community that is filled with exemplary mentors and proactive members who are willing to help and contribute their knowledge that facilitates my growth as a trader in a non-discriminatory environment. Shawn and his team are selfless and perceive our learning at utmost level by providing quality education through learning modules and trade discussions. Honestly, I am glad that I have invested in this course. Unlike many trading courses, the program focuses on building and solidifying fundamental trading concepts in addition to brewing a trader's mindset required to be successful."

– Tommy G, from the Mango Seed Program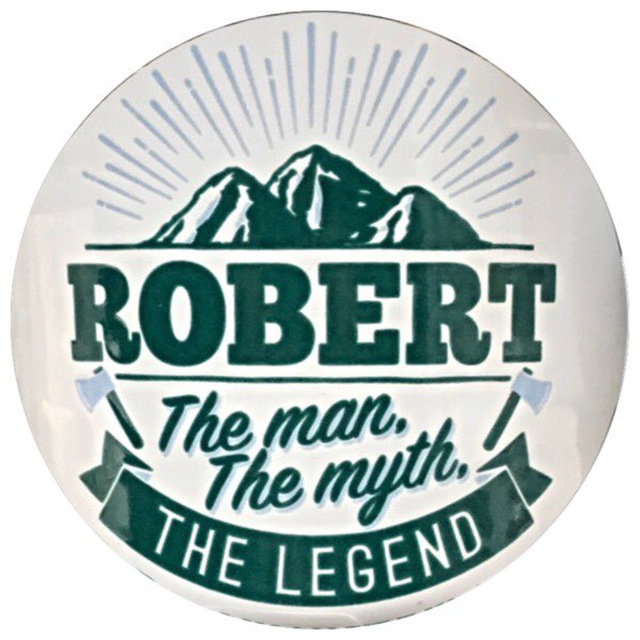 "You've put a lot work into this course, pal! It's fantastic! I'm blown away. One massive thing for me is that your course has helped me control my emotions. I'm way cooler now when it comes to trading. I used to be erratic and greedy, that's all changed. Its even helped with my day trading loads.
I started up again Thursday last week and every day since I've had a profit of $500+ 4 days trading up over $3500! I will use that then re-invest into crypto I feel much more confident with my trades since taking your course and learning how the market moves!"
– Robert James, from the Mango Seed Program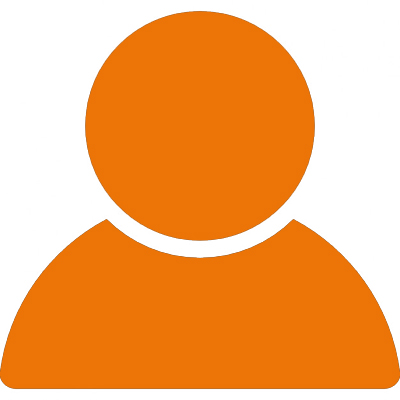 "I wanted you to know how much I appreciate you teaching us this. To anyone who hasn't yet watched the entire thing: Forget the ribbon, forget the vine, this is the real edge. This is what you want. When you watch it and understand the benefits of it, you will see how incredible powerful this is."


– LEIDULV V, from the Mango Seed Program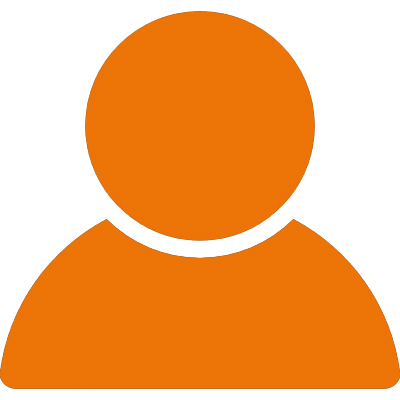 "Amazing program! Mango Seed walks you through trading from first principals - explaining trading philosophy all the way to integrated technical analysis. Shawn explains the psychology underlying each concept, so you aren't just route learning TA but gaining a holistic understanding of the market. I especially like the live chart examples, quizzes, and exercises to help you consolidate what you learnt each module."


- Mel L, from the Mango Seed Program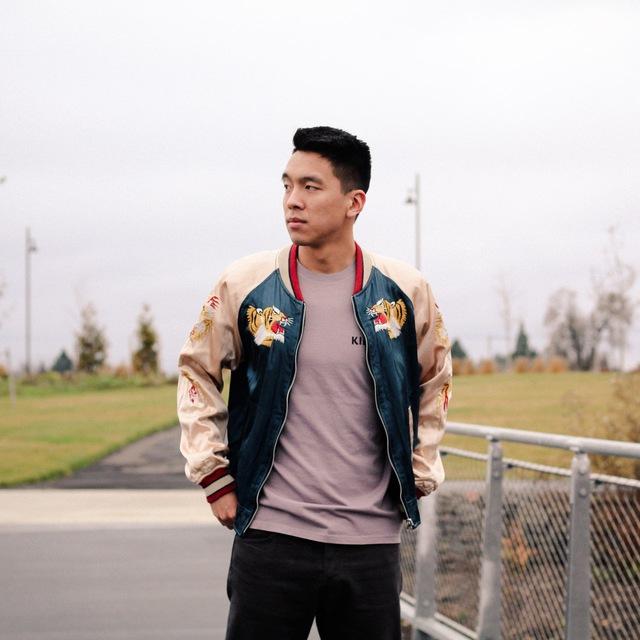 I'm only a beginner here and still finishing up the remainder of the modules, but to be honest the Seed program has been great for setting up the right mindset and system so far. Definitely have a different view on how to approach the markets. Its good to have the tools and a community with similar goals as you to help guide you and contribute to the well of knowledge
– Andrew X, from the Mango Seed Program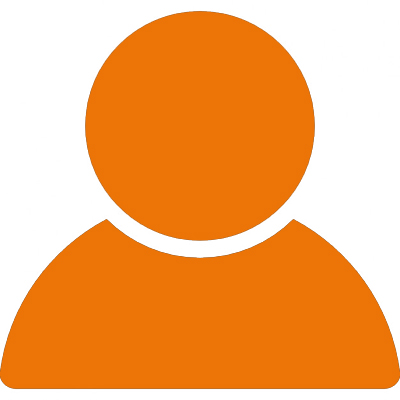 "Hi Shawn, thanks for asking about my progress. It's funny you ask, because just yesterday I was chuckling to myself about how much I've learned from the Mango Seed Course. I'm like, man, I understand trading so much better already! I'm amazed by the perspective I have now, which I didn't have just a few short months ago. I mean, to think this is just the beginning–jeez! Great godam stuff, buddy! Thank you!!"
– E Felix, from the Mango Seed Program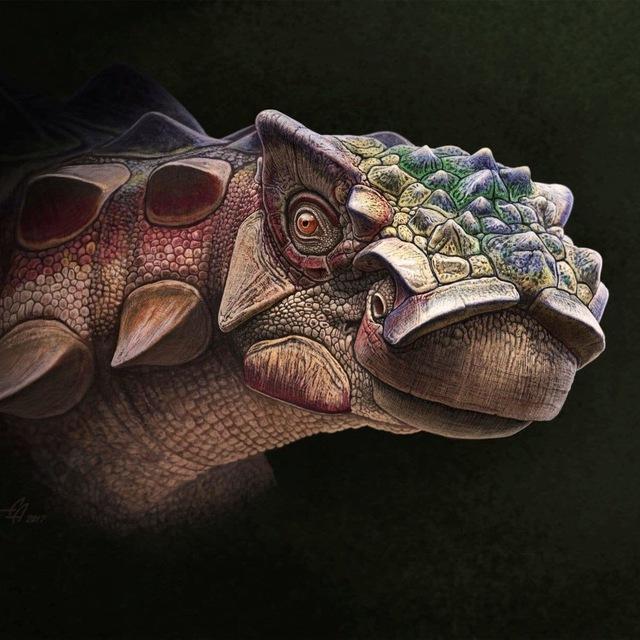 "What I've noticed from the seed program and the mango way is that everyone sort of reaches similar conclusions by themselves. And that tells you whether something really works or not. We all have our way of looking at things but generally speaking, using the mango method, it sort of directs all of us down similar ideas by ourselves. This tells me that the mango way of analysing markets is as objective and genuine as you can get"


– JOJO, from the Mango Seed Program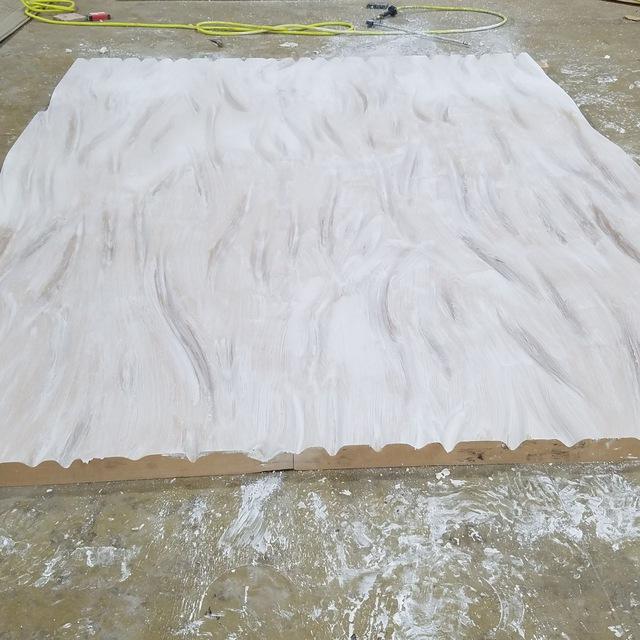 "I can honestly say that being in this group has drastically changed how I'm taking trades. Can say with a certainty I would have lost money or been stuck in a trade I was unhappy with, without even some of the basic tools you give us from the get-go. The little bit of knowledge and idea that there's more to learn has made it easier for me to slow down and take a look at what I'm about to go into."
"I can't say enough positive things about everyone in this group and the program. I'm so excited to be here and feel like this was the last part of the puzzle I needed to be able to make this come together for me. "
– Cole, on the Mango Seed Program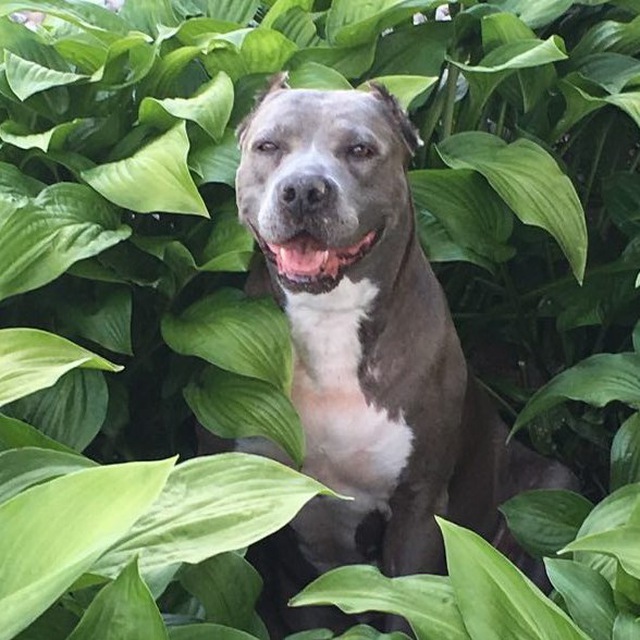 "You've taught me a lot Shawn Dexter. From the Ichimoku to the importance of macro analysis on the larger time frames, to "trading the stress free way," I've grown incredibly since watching your videos. You're a breath of fresh air in this sometimes toxic crypto space. I look forward to gaining more experience with the Mango indicator and improving upon my trading strategy. Here's to the future of crypto riding shotgun with the #MangoFam"
– Magnus China, from the Mango Seed Program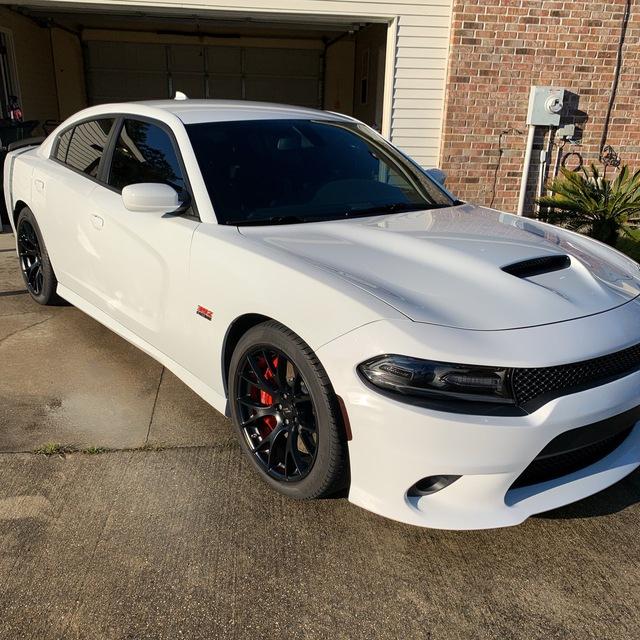 Really enjoying the module on institutional investors and the paradox... I've always been curious about a few of the things you covered in that module.Some big fish out in the water for sure lol. Good stuff bro
– D Morgan, from the Mango Seed Program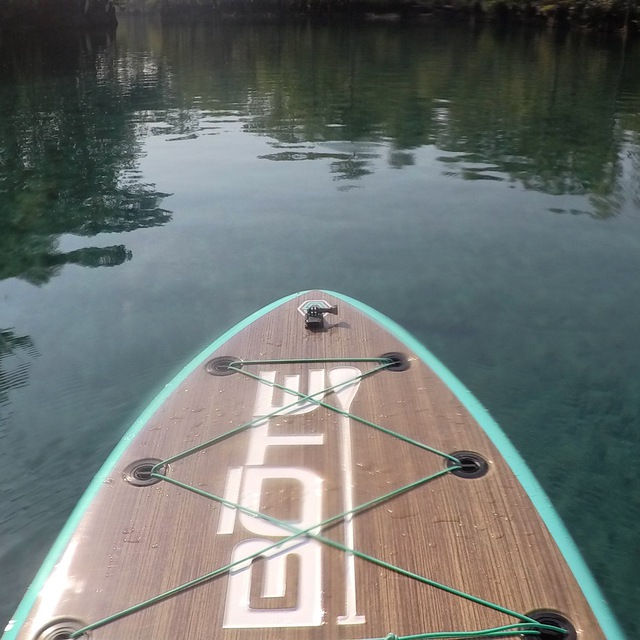 "I have made between 200-500 each day this week because of your teachings.I know it takes the courage to do it, but I am trying this out on my small account

– Tea Bab, from the Mango Seed Program
What You Get?

30 hours of Focused Trading Lessons ... and more to come

---
Module 1 - Welcome to Mango Seed (34 min)
A Journey To Consistent Profits
Who Is The Program Not For?
What This Program Will Teach You?
What Is The Program Optimized For?
Mango Program - A Moon Mission?
Summary
Module 2 - The Reality Of Markets (46min)
The Reality Of Markets
Outline
The Efficient Markets Hypothesis
Efficient Markets - Where It Stemmed From
Reality Of Markets - Behavioral Finance
Optimism & Pessimism
Market Movers
Summary & Conclusion
Live Example: Irrational Exuberance
Live Example : Irrational Anxiety
Quiz
Module 3 - Thinking Like A Trader (1hr 44min)
Introduction & Outline
Trading & Total War - A General Analogy
General Strategy - Profitable Outcomes
General Survival - Anchoring Death
General Losses - Illusionary Depression
Wrapping It Up
Quiz
Module 4 - Introduction To Candlesticks (46 min)

Introduction To Candlestick Analysis
In This Module...
A Legend Of The Rice Markets – History Of Candlestick Analysis
Advantages & Disadvantages - Candlestick Analysis
Live Chart Examples
Case Study: Candle Close Example
Recap , Summary & Notes
Module 5 - Diving Into Candlestick Analysis (3hrs 10mins)
The Anatomy Of A Candlestick
Evolution of A Candlestick
Single Stick Analysis
Live Chart Examples - Single Stick Analysis (1hour, 1day, 1Week)
The Doji Candlestick Pattern
Hammer, Hanging Man, Shooting Star & More
Live Chart Examples - Doji, Hammer & More
The Engulfing Candlestick Pattern
Summary - Candlestick Analysis
Trading Using Candlestick Anaylsis w/ Chart Examples
Quiz
Exercise: Candle Closes
Module X - Miscellaneous Seed VIDS (13min 38sec)

Live Example: Exiting A Losing Trade
Module 6 - Excelling In Support & Resistance (3hrs 36mins)
Introduction
Outline
Support & Resistance - Basic Excellence
High Probability S&R Trades - Diving In!
S&R Flips - Immediate, Stuttered & Forgotten
Live Chart Examples - S&R Flips
True Violations & Fake Outs!
Live Chart Example - True Violations & Fake Outs
Anticipating Violations - Avoiding Losses
Live Chart Example - Anticipating Violations
Tips & Tricks -- Support & Resistance
Summary
Exercise 1
Exercise 2
Module 7 - Institutional Order Flow & Market Mechanics (2hrs 57min)
Introduction & Outline
The Bigger Game
Spreads, Slips & Liquidity
The Institutional Paradox
Engineered Liquidity - Institutional Order Flow
Taking Advantage Of Institutional Order Flow
Protecting Against Liquidity Hunts
Live Examples - Taking Advantage Of Order Flow
Tapping Into Emotions
Trapping Traders - Bull Traps & Bear Traps
Live Examples - Trapping Traders (Bull Traps & Bears Traps)
Summary
Module 8 - Leverage Trading (2hrs 55min)
Introduction & Outline
Leverage Trading- Understanding Shorting & Longing
Margin , Leverage Ratio & Funding Rates
Deeper Dive Into Shorting - Leverage Trading
The Margin Call - Understanding Initial Margin & Liquidation
Live Example - Initial Margin & Maintenance Margin & Liquidation
Taking Advantage Of Leverage To Protect Yourself
Counter Party Risk
Summary & Conclusion
Module 9 - Advanced Trend Analysis (3hrs 33mins)
Introduction & Outline
Trend Trading - Types, Advantages, Disadvantages
Diving In : Identifying Trend Types + Chart Examples
Trend Reversals VS Trend Breaks
Patterns & Structural Trend Trading
The Impulse & Consolidation
Analysing Pullbacks - Simple & Complex Pullbacks
Live Example Charts - Trend Structure & Pullbacks
Live Chart Examples - Parabolic & Climactic Moves - Trends DO End!
Parabolic & Climactic Moves - Trends DO End!
Putting It All Together
EXERCISE: Multiple Mango Choices - Chart Quiz
Module 10 - Risk Management (4hrs 45mins)
Introduction & Outline
Risk Manger First Trader Second
Understanding Risk - What Is Your Real Risk?
Types Of Risk - Risk Of Execution
Types Of Risk - Liquidity & Slippage
Types Of Risk - Counterparty & Correlation Risk
Risk Management - Risk & Expectancy
Exits vs Stops - Hypothesis Based Trading
Risk & Stops - Breaking it down
Position Sizing - Risk Management
Volatility Adjusted Position Sizing
VAPS - The Indicator & Tool Sheet
VAPS - S&R Trade Setups
VAPS - Trend Trading Example
VAPS Trade Examples - Shorts & Stop Outs
Summary & Conclusion
Frequently Asked Questions
When does the course start and finish?
The course starts now and never ends! It is a completely self-paced online course - you decide when you start and when you finish.
How long do I have access to the course?
How does lifetime access sound? After enrolling, you have unlimited access to this course for as long as you like - across any and all devices you own.
Isn't the course too expensive?
In fact, the course is temporarily priced low for early-bird-access. The price will likely increase dramatically as course content reaches completion. There are multiple reasons for this: 1. The content in this course will give you the tools, skill and knowledge to make far more the cost of this program. If you execute on the content and skiill in the program, this cost will seem extremely trivial. 2. The Mango Seed Program is priced to ensure only dedicated & passionate individuals will seek. This is an investment in yourself! As human beings, we tend to value things more when we invest in it. (Think about it - would you take this course seriously if you got it for free? Likely not) The price of the program will hence serve as a filtering process for those who are ready to invest the time & effort required for to successful.